Testimonials

Hi Sarah,
We would like to start off by saying how much we appreciated your professionalism, your calming nature and your knowledge of the housing market in Oak Ridges.  It was clear from the start that you had a proven plan, and a detailed process that left us feeling very confident that you would sell our home.
You personally ensured every detail of the plan was executed with excellence. Selling a home can be both, exciting and stressful, but you were the calming hand through every stage of the process. Your marketing plan is second to none, and you took pride in every detail.
If you are planning on selling your home, Sarah is your FIRST and ONLY choice!
As her motto reads, LIST WITH SARAH… START PACKING! can't be more closer to the truth!!! She has been the most successful sales agent in the Oak Ridges community and we are blessed to have had Sarah as our Real Estate Agent/friend. Your personal touch made us feel special. We will end this by saying she puts people first!!!!!! she embodies the customer experience.
Thank you from Mike and Jean

We had the pleasure of having Sarah as our agent when we sold our home in December.  
If we had to use one word to describe her, it would have to be professional.  She really knows what she is doing, makes great suggestions, and provides good advice every step of the way.  We felt she was very honest and seemed to be a genuinely nice person.  
In the somewhat stressful process of getting a house ready to sell and having one on the market, she was calm and competent.  Sarah came with an excellent support team. The photos, web site and promotional material were second to none.   Great job.  We couldn't believe our house looked so good.  The home stager, clearly knew what she was doing, and what appealed to potential home buyers. 
It was a pleasure dealing with Sarah.  We wouldn't hesitate to recommend her. 
Rob & Sky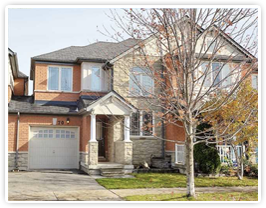 Sarah Ferens is the epitome of professionalism. We had the opportunity to work with Sarah over a longer period, as we searched for our 'forever home'. Sarah spent extensive time with us, helping us to find the home we dreamed of. She made herself available to us at any and all times, and during the home visits, always took copious notes and took the time to research any information she did not know offhand.
When it came to selling our home, Sarah went above and beyond. She took the time to make sure we understood every step of the process and included us in all the decisions regarding our home. With her help and support, our house was transformed into a more spacious and elegant version of its former self. During the actual time of the sale, Sarah made sure to consider every detail: her signage was extensive, she was punctual and organized during the open houses, and her marketing material was top notch. She also understands the importance of privacy, and keeps that in mind every step of the way.
Sarah, you understood the emotions that come with selling our home, and were empathetic, understanding and professional all at once. We are grateful for your help and highly recommend your services.
With thanks,
Robin and Brad

The thought of selling a home can be daunting. It doesn't have to be with the support of Sarah Ferens. A true professional in tune with market conditions, Sarah offers peace of mind and a seamless experience.
From the very beginning, Sarah demonstrated commitment, providing answers to questions and other pertinent information that I had not considered. Sarah provided me with all the information I needed to make informed decisions. She knows the area, its residents, and the potential buyers who are looking for homes. Utilizing this information, she employs a marketing strategy that is responsive to market conditions, supportive of sellers' circumstances, appealing to potential buyers, and second to none.  Sarah was patient and thorough in explaining what is involved in selling your home efficiently and at top dollar. She was always accessible to attend to whatever question or request I had made and accompanied me through every step of the process, offering sound suggestions and a reassuring presence. Sarah invested a great deal of time and effort in presenting our home to the market and in responding to and managing  the interest shown in the home. The result was a sale, over asking price, in just a few days. I am certain that we could have achieved this result only with Sarah's attention to detail and her diligence. The belief that listing with Sarah means you should start packing resonates more than ever after such a fluid and pleasant process.
Thank you, Sarah!
John

We would like to commend Ms. Sarah Ferens for the amazing job she did in sensitizing us towards the right approach to selling our home and ultimately the final sale. We had seen her signs and name around our community for years and when we made the decision to sell our home, she was already at top of mind. From the first time we spoke to her on the phone to make an appointment, to the day we met face to face there was just an immediate connection. She treated us with love, care and respect that made us feel as if we grew up together, notwithstanding we had just met. We learned a little about each others lives and she genuinely cared about our life experiences and aspirations.
She led us through the entire process, from maintenance and minor home repairs, decluttering of the home, final staging, showings and ultimately the sale. She helped us to let go of our emotional attachment to our home of 16 years and maintained our focus on the end goal of parting with it. Her attention to detail, communication skills and just plain care of us made a stressful experience so easy to cope with. Her knowledge of the industry and market are "par excellence" and second to none. Our few months of dealing with her have left us bonded and even though we are now thousands of miles apart and don't talk a lot, we still are connected through the shared experience. The financial reward of the sale (over asking) was good, but the experience of having Sarah oversee our well being meant even more.
Our Family thanks you Sarah, from the bottom of our hearts and we will be friends forever!
Nick and Deb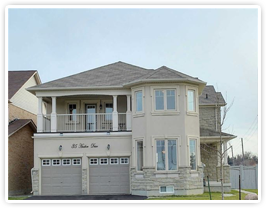 Sarah,
From the first time you came into our home, we just knew that it would be you who was going to sell our house. With that being said, the whole process went better than expected and the transition throughout that time also was a lot less emotional than we thought it was going to be. I applaud you for that, you took care of every last detail. From the staging to the photographer, all was done so beautiful. It was a pleasure meeting and collaborating with your entire team, they all were so very lovely to be around.
I could go on and on about how memorable you made that process and transition for our family. We couldn't have done it without you and we most definitely wouldn't have.
Life is filled with great moments in time and from the time my family purchased our home to the time we decided to sell it, it has been memorable and you have been apart of that.
Thank you again from the bottom of our hearts Sarah.
Kristina, Malik, Suzie and Christopher.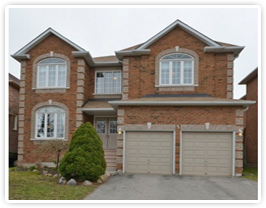 We were very pleased with Sarah. She was the most reliable and knowledgeable agent we have ever worked with. Buying and selling a home can be very stressful, but knowing we had Sarah available to us at any hour of the day or night for any concerns was a comfort. She left no stone unturned and no fact unchecked. We would absolutely use Sarah again and recommend her to anyone selling a home. Marvelous work !
Our Review of Sarah's Stager:
The stager is very talented. Our house was transformed into a beautiful and glamorous home. Our family loved the time we spent in our home after her help. She is an exemplary professional and always ready to please her clients. Our house sold very quickly because of her wonderful work.
Thank you!
Teresina and Antonio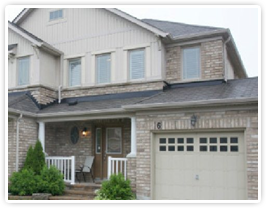 Dear Sarah,
We would very much like to thank you for the amazing job you did in listing and selling our home. We were very impressed with the speed and efficiency in which you were able to prepare our home as well as show it. Not only did you treat our home with care and respect, you took every effort to create the dream home that anyone would want to purchase.
The staging was amazing. It took our humble home and transformed it into a fantasy home, refurnishing it with beautiful furniture and brightening the space to make it look brand new.
Not only did you do an amazing job listing our home, but you went above and beyond by putting us in contact with the terrific stager as well as developing information packages that detailed the specific attributes of our home as well as the surrounding community.
Thank you for the time and effort you put into every aspect of selling our home. Without your dedicated work we surely would not have been able to sell our home as effortlessly as you made possible.
Please forward our correspondence to your Stager:
We would like to thank you for all the care and hard work you put into staging our home. When we walked into our home, after you had "performed" your magic, we were speechless. You had transformed our home into a masterpiece. Your efforts played a huge part in our home selling within two weeks. We can't thank you enough for all your hard work. You are truly "one of a kind."
Thank you again.
Marilyn, Mike and Shea.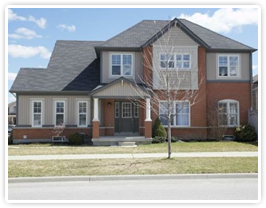 Professionalism and knowledge of the local market and its buyers is of the utmost importance when selling a house… which is why we listed with Sarah Ferens. Her understanding of what the seller needs to do to accomplish their ultimate goal of selling their house combined with her understanding of what buyers are looking for helped us sell our house in 5 days and over the asking price.
Julian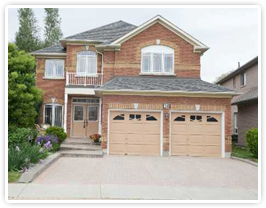 We are very happy with the services provided by Ms. Sarah Ferens in selling our house. She is very helpful, professional and honest as a real estate agent. She gave us helpful advice in different stages of selling the house and met our expectation. We surely will recommend her to anyone who wants to sell their home.
Letter to your Stager:
We really appreciate your staging services which are professional and effective. We are particularly thankful for all your 101% efforts in showing our house to its best. You are right that the objective of staging is to get a good first impression and have the house SOLD.
Best regards,
Hubert & Amy

I had the good fortune to have signed with Sarah to sell my home in October 2012. Her professionalism, vision and warmth made her the clear choice as my agent. I am so happy with the service and caring provided by Sarah. With any hurdle, she would provide suggested solutions to expedite resolution and reduce my stress throughout the process. She was ultimately professional in all our dealings. Sarah and her Stager were always positive and encouraging and the outcome was a quick sale of my home with all my criteria met. I could not have asked for a better real estate experience.
Jennifer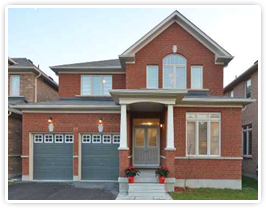 Dear Sarah,
We write you with our sincerest appreciation for the excellent service that you have provided including that of hiring the Stager to stage our home. Our house was transformed into a model home. This produced exceptional results whereby our home was sold very fast and we are pleased financially.
Our family commends you on your professionalism, your marketing, negotiation skills, and in the kind and caring ways in which you service your clients.
A fantastic job !
It was a pleasure doing business with you.
We thank you and would be happy to recommend your services to all.
Sincerely,
Amy and Clark

It was an absolute pleasure to work with Sarah. We were on a very tight timeline to sell our house. Sarah was efficient and proactive guiding us through every step of the process. Her level of service and professionalism was fantastic. Sarah made selling our house the best experience possible.
Thanks again,
Susanna and Patrick

Selling your house is one of the easiest jobs if you price it low and don't care how long it stays on the market. However, selling it for the top price in a short period of time is definitely not easy and is very stressful. You'll need an expert, experienced, reliable, dedicated, hardworking, supportive, result oriented, positive, calm and charming agent who utilizes all the professional tools to make you feel being in good hands and well taken care of.
It's our pleasure to share that we were lucky that we met Sarah and think that she is the professional whom you could peacefully rely on and get through your stressful time of selling your house.
Thank you Sarah
All the Best,
Mitra and Hamid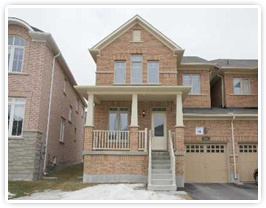 Hi Sarah,
We would like to thank you again for the superb job you did selling our house. If we decide to buy or sell another property in the future we would not hesitate to contact you.
Here are a few words regarding your Stager:
She did an amazing job with our property. In this process she communicated her ideas to us and also listened to our suggestions. She was very respectful of our time, and ensured that all of the furniture was delivered during times convenient for us. At the end, the house was tastefully decorated, which brought out the best parts of its features. We're thrilled with her expertise and highly recommend her services.
Thank you,
Valeria and Ivan

We want to take this time to thank Sarah for all her hard work, determination and most of all her patience. The sale of our home was definitely a unique one as it was a corporate transfer through a relocation company, Sarah was up for the challenge and she exceeded all levels of our expectations. She always took the time to listen and kept us involved in every step. She sold our home for 100 percent of the asking price in a matter of weeks. Sarah Ferens is a truly unique agent who stands apart from others. Now when we visit, our kids enjoy spotting all the "Sarah" signs on people's lawns.
Our family just returned from a week in Florida. We were 5 minutes away from Disney and our resort was fantastic. The best part is that the one week stay at the resort was covered by the travel voucher that Sarah provided upon the completion of the sale.
We highly recommend Sarah Ferens, she is one of a kind.
Dean and Diana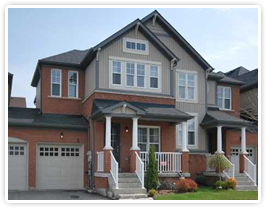 Dear Sarah,
Thank you for all your hard work and dedication with both the sale and purchase of our homes. Your honesty, knowledge and dedication to our real estate needs was truly remarkable. You are a wonderful agent, who genuinely cares about your clients, from the moment we met you, we knew you were the right agent for us.
You were always available to talk and answer any questions we had and consistently followed through on every little detail. You went above and beyond to ensure we were well taken care of and for that we thank you! We would highly recommend your real estate services and look forward to keeping in touch.
Warmest Regards,
Jason & Jennifer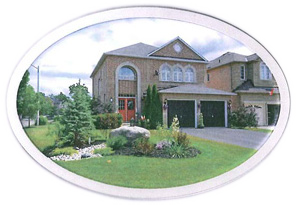 September 16, 2012.
The decision to sell our home was, for personal reasons, very difficult. When the decision was made we then had to choose a real estate agent. We have sold homes before and our experiences were less than favourable. We drove through the neighbourhood and only one person stood out amongst the pack, Sarah Ferens.
Sarah was with us from the beginning to the end. No question was too small or too big. For example we had a property on a cul-de-sac making a for sale sign in the front of the property difficult to read. Sarah solved the problem by putting up two signs. Her attention to detail is above and beyond. She walked us through the process even offering staging advice along with the services of a professional stager. Sarah helped us decide what improvements were necessary and what were not.
When it came time to put up the sold sign it was bitter sweet. Yes, we had sold our home but it meant our time with Sarah would soon come to an end. She walked into our lives as a stranger and will leave us as a friend.
We have decided not to purchase a new home at this time but when the time does come, we will be enlisting the help of Sarah Ferens. Therefore, it is without any hesitation that we recommend Sarah Ferens as a real estate agent to anyone who is contemplating entering the real estate market.
Dawna & Mike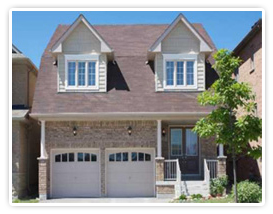 November 2012.
Sarah helped us through the process of selling our house right from the beginning and was available and informative right to the end.
She kept us informed throughout the process and helped educate not only us but the prospective buyers as well about the neighbourhood that she specializes in.
Not only was she kind, patient and courteous, she took the time to help us understand the nature of the industry as well as our part in it. On top of that she was professional, tenacious and determined to get us top dollar for the house.
Thank you so much for all your hard work Sarah, we would wish you success, but that is a foregone conclusion.
Thank you!
Doris and Family

July 3, 2012.
We write you this letter with much appreciation for all your hard work, passion, caring, kind, and honest ways in which you have dealt with us. To sell our home faster and for more money, you provided us with the most professional real estate home stager that presented our home in the most captivating and sellable fashion.
Today when competition is fierce, Sarah you are most successful! We commend you for conducting business in such a professional manner and for your commitment and dedication in providing a superior quality of service.
We are so proud that you are our real estate agent and would be happy to recomend your services to everyone.
With our sincerest Thanks!!!
Elizabeth and Chris - Home Owners - Richmond Hill, Ontario

Sarah and Michael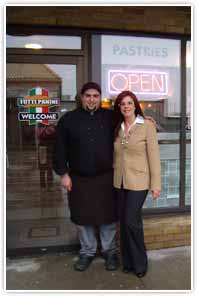 Sarah and Frank